Welcome
Check for advance tickets only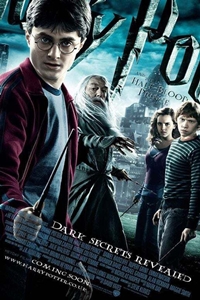 Harry Potter and the Half-Blood Prince
Opens 5/17/2020
Rated PG for scary images, some violence, language and mild sensuality
Voldemort is tightening his grip on both the Muggle and wizarding worlds, and Hogwarts is no longer the safe haven it once was. Harry suspects that dangers may even lie within the castle, but Dumbledore is intent upon preparing him for the final battle that he knows is fast approaching. Together they work to find the key to unlock Voldemort's defenses and, to this end, Dumbledore recruits his old friend and colleague, Professor Horace Slughorn. Meanwhile, the students are under attack from a very different adversary as teenage hormones rage across the ramparts. Love is in the air, but tragedy lies ahead, and Hogwarts may never be the same again.
Playing at:
The Grand 14 - Conroe
The Grand 18 - Hattiesburg
The Grand 18 - Winston-Salem
CAN'T FIND THE SHOW TIME YOU ARE LOOKING FOR?
We post new schedules on Tuesday evenings for Friday through the following Thursday.
In some cases, advance tickets for future releases will be posted by date.
Closed Captioning and Descriptive Video devices available by request at theater box office.
Find Showtimes & Buy Tickets
*Click on time to purchase tickets