Welcome
Check for advance tickets only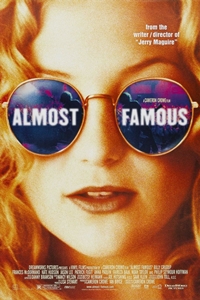 Almost Famous
Opens 9/15/2000
Rated R for language, drug content and brief nudity
Sixteen-year-old avid rock fan William lands an assignment from Rolling Stone to accompany a fledgling band from Michigan called Stillwater on their first tour. As he becomes more involved with the band members, he loses his objectivity and is soon entangled in the infamous 70's rock scene.
CAN'T FIND THE SHOW TIME YOU ARE LOOKING FOR?
We post new schedules on Tuesday evenings for Friday through the following Thursday.
In some cases, advance tickets for future releases will be posted by date.
Closed Captioning and Descriptive Video devices available by request at theater box office.
Find Showtimes & Buy Tickets
*Click on time to purchase tickets