Check for advance tickets only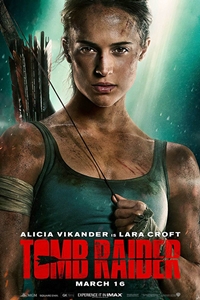 Tomb Raider: The IMAX 2D Experience
Opens 3/16/2018
Rated PG-13 for sequences of violence and action, and for some language
Going explicitly against his final wishes, Lara Croft leaves everything behind in search of her dad's last-known destination: a fabled tomb on a mythical island that might be somewhere off the coast of Japan.
CAN'T FIND THE SHOW TIME YOU ARE LOOKING FOR?
We post new schedules on Tuesday evenings for Friday through the following Thursday.
In some cases, advance tickets for future releases will be posted by date.
Closed Captioning and Descriptive Video devices available by request at theater box office.
Find Showtimes & Buy Tickets
*Click on time to purchase tickets