Welcome
Check for advance tickets only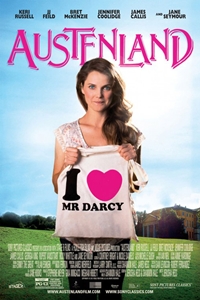 Austenland
Opens 8/16/2013
Rated PG-13 for some suggestive content and innuendo
A romantic comedy about 30-something, single Jane Hayes, a seemingly normal young woman with a secret: her obsession with all things Jane Austen. But when she decides to spend her life savings on a trip to an English resort catering to Austen-crazed women, Jane's fantasies of meeting the perfect Regency-era gentleman suddenly become more real than she ever could have imagined.
Find Showtimes & Buy Tickets
Closed Captioning and Descriptive Video devices available by request at theater box office.
*Click on time to purchase tickets