Check for advance tickets only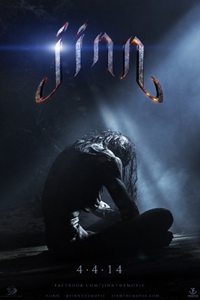 Jinn
Opens 4/4/2014
Rated PG-13 for some intense sequences of violence and terror
In the beginning, three were created. Man made of clay. Angels made of light. And a third made of fire. For centuries, stories of angels and men have captured the imagination and been etched into history crossing all boundaries of culture, religion and time. These two races have dominated the landscape of modern mythology, shrouding the evidence that a third was ever created. This third race, born of smokeless fire, was named the jinn. Modern man has all but forgotten this third race ever existed. It is time for him to remember.
CAN'T FIND THE SHOW TIME YOU ARE LOOKING FOR?
We post new schedules on Tuesday evenings for Friday through the following Thursday. In some cases, advance tickets for future releases will be posted by date.
Closed Captioning and Descriptive Video devices available by request at theater box office.
Find Showtimes & Buy Tickets
*Click on time to purchase tickets